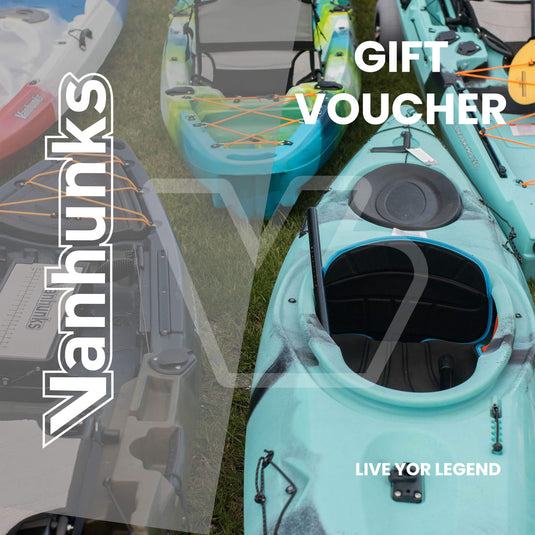 Elevate Outdoor Adventures with Vanhunks Gift Cards!

Unsure about the perfect gear or gadget for your outdoor enthusiast friends and family? Look no further than Vanhunks Gift Cards! Our gift cards unlock a world of possibilities, allowing recipients to select from a wide array of top-notch outdoor equipment and cutting-edge gadgets.

Whether they're into thrilling water sports, epic camping trips, or simply soaking up nature's wonders, Vanhunks has them covered. With our Gift Cards, you're not just giving a present – you're gifting them the chance to curate their own ultimate outdoor experiences.

Please be aware that these Gift Cards hold their value exclusively on our website and cannot be exchanged for cash. This guarantees that recipients can explore our range of high-quality products tailored to their passions, ensuring each adventure is fueled by the perfect gear.

Don't miss out on the opportunity to inspire epic outdoor escapades – choose Vanhunks Gift Cards today!