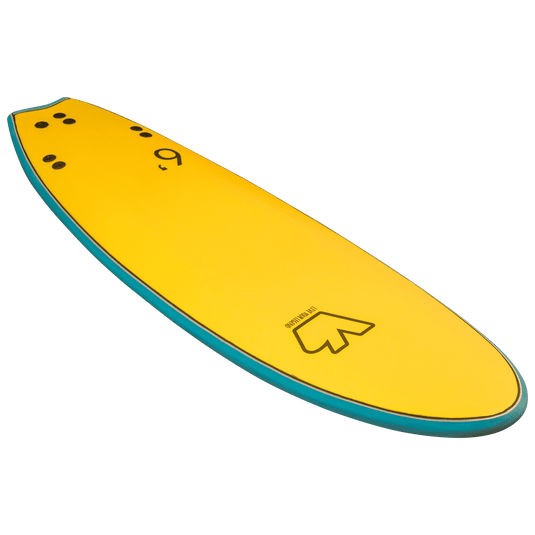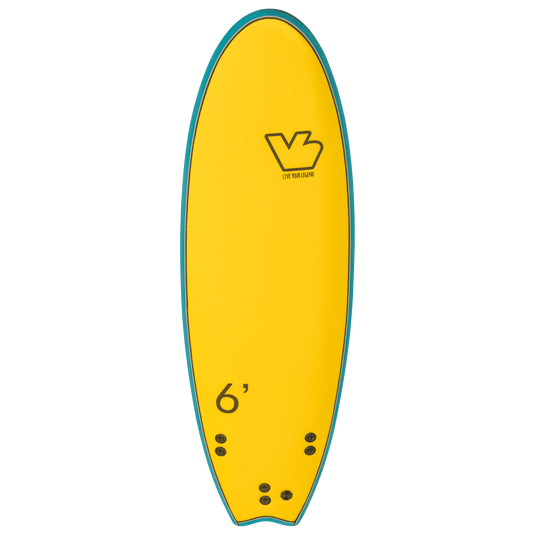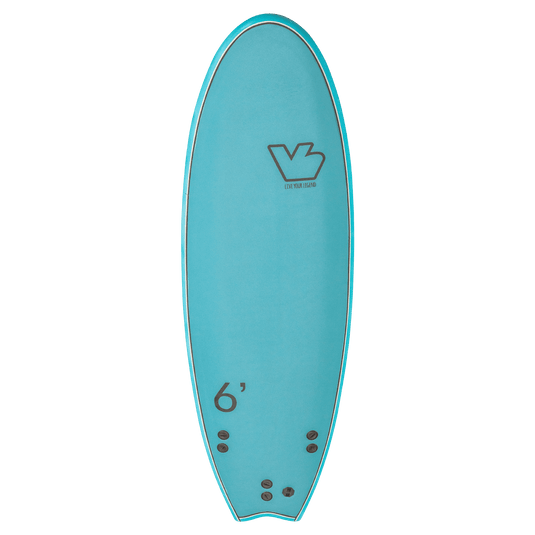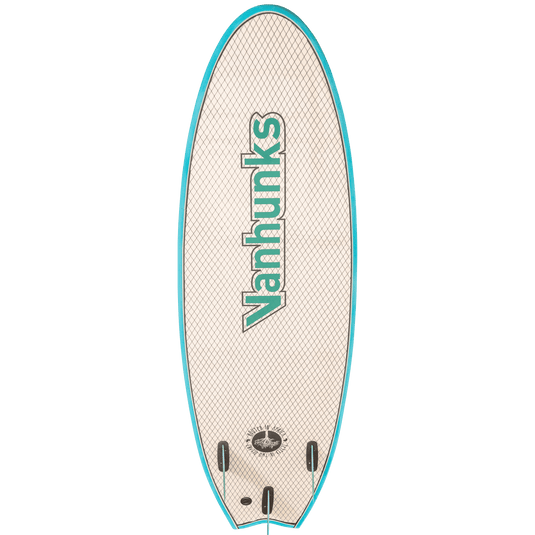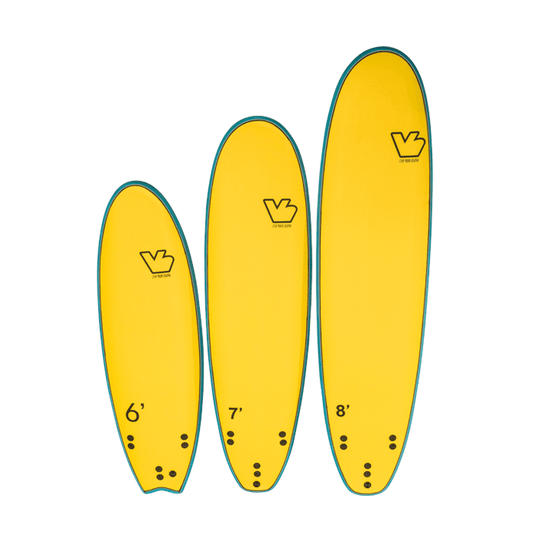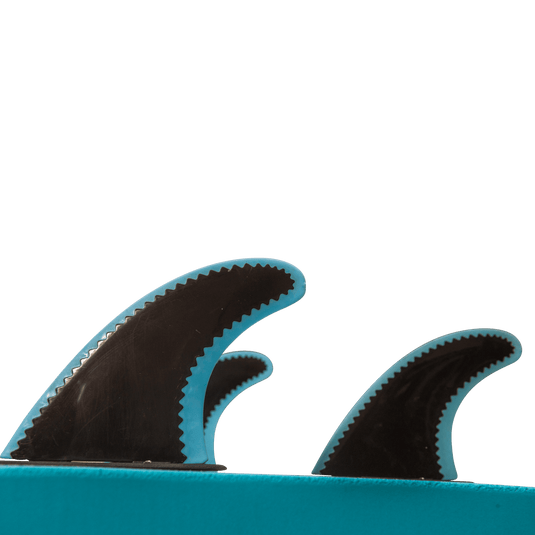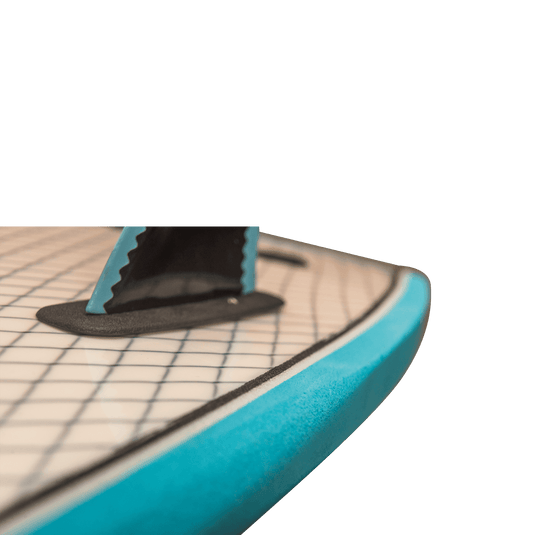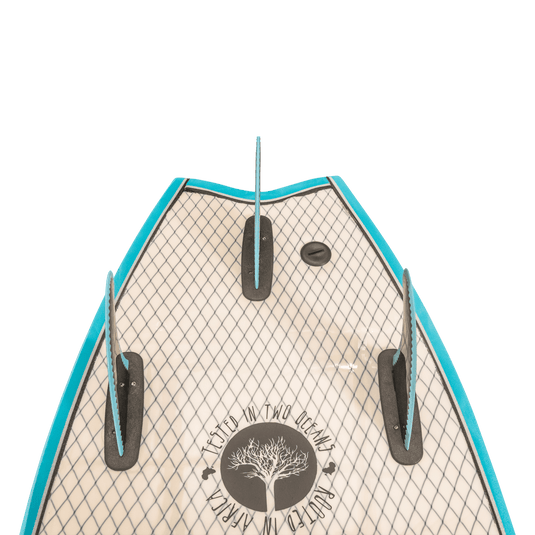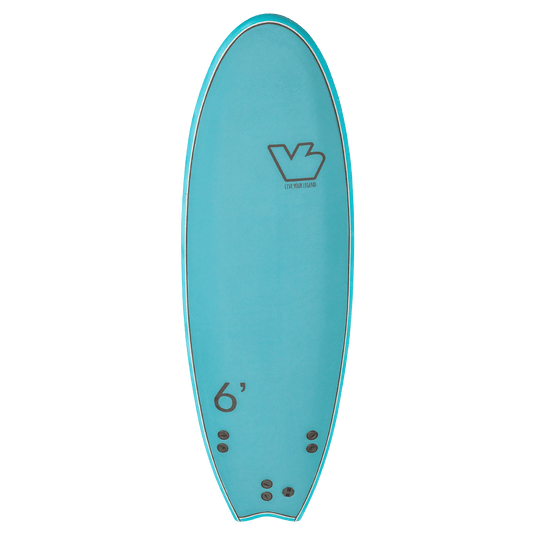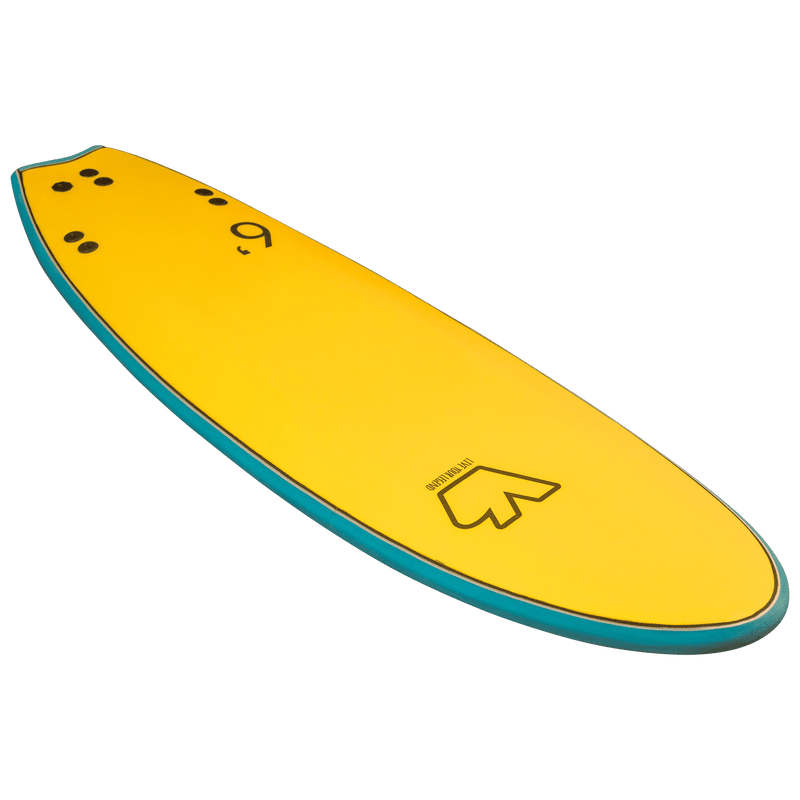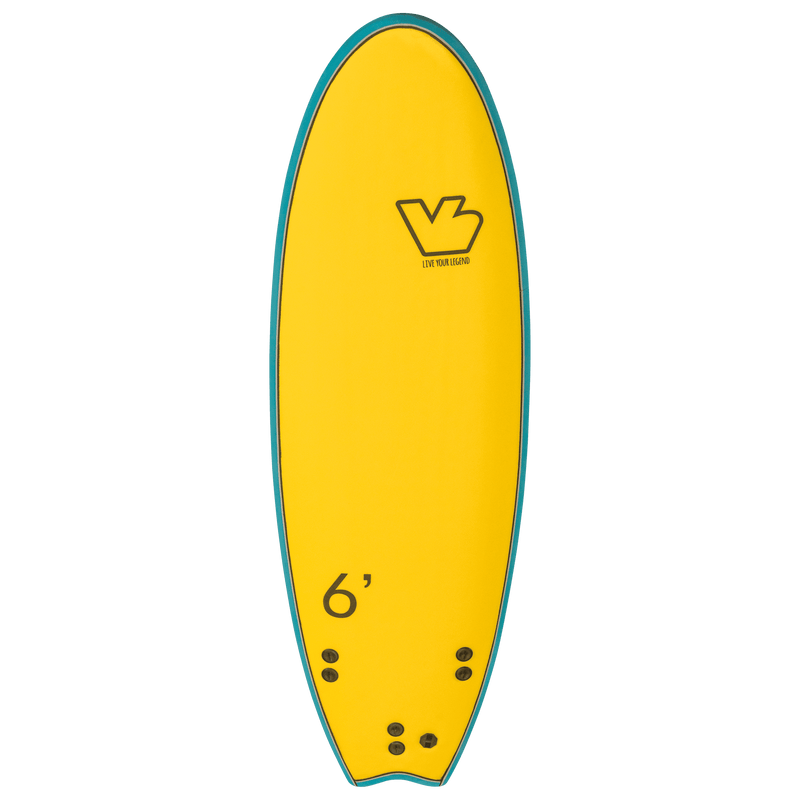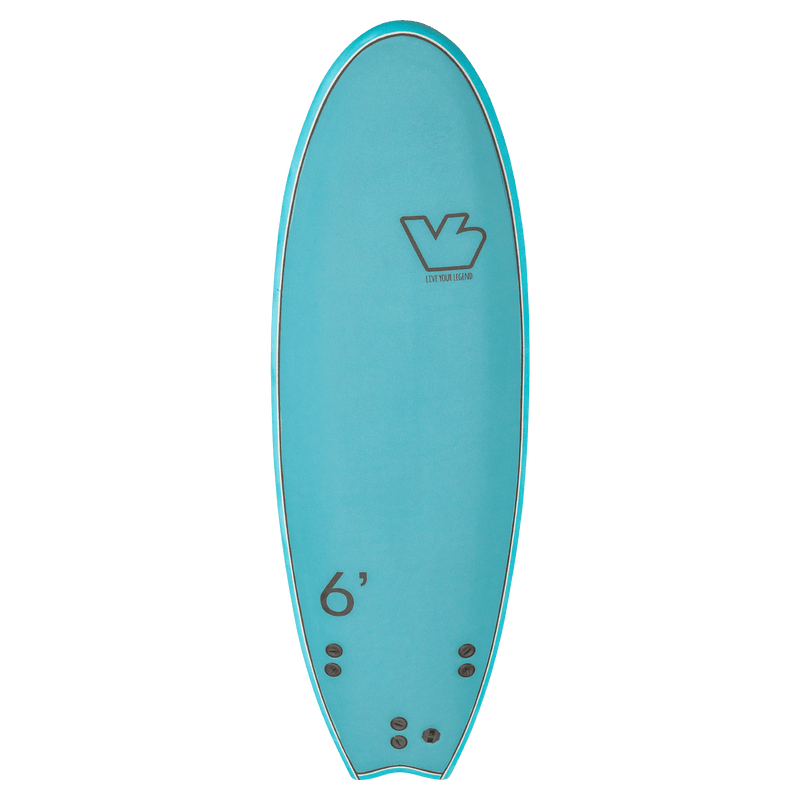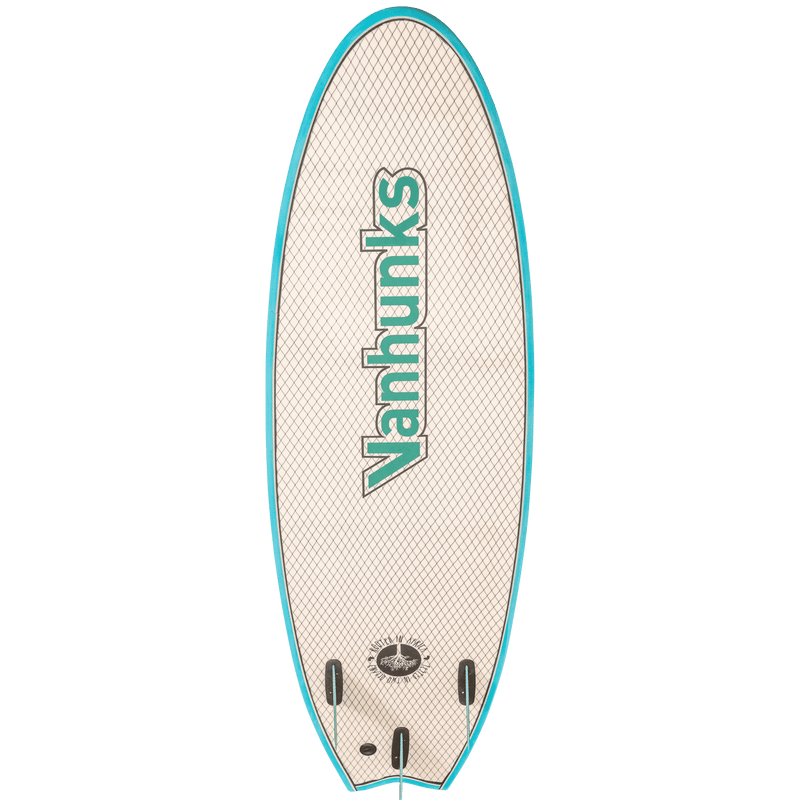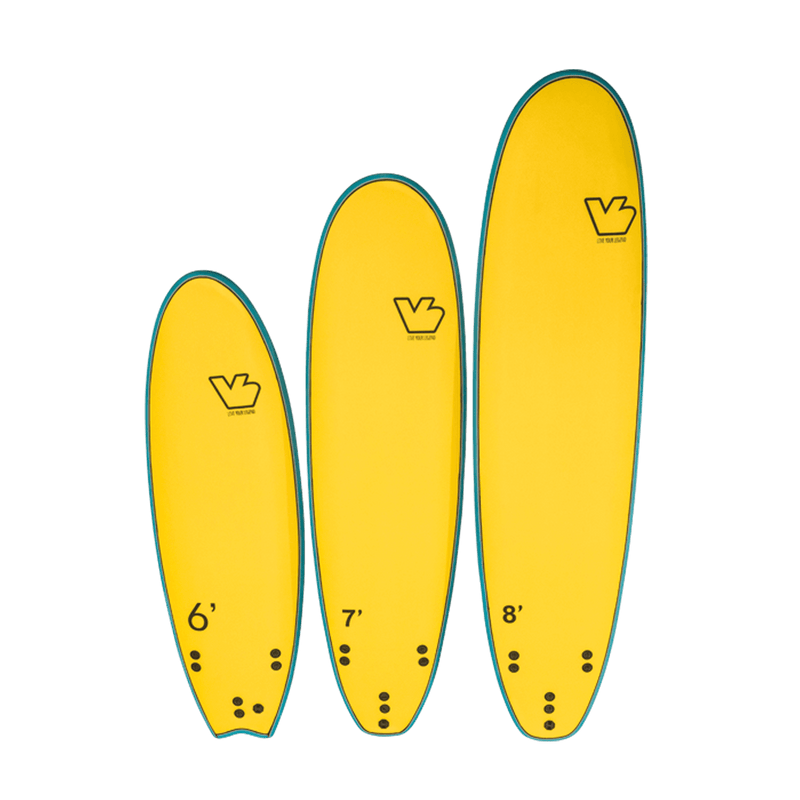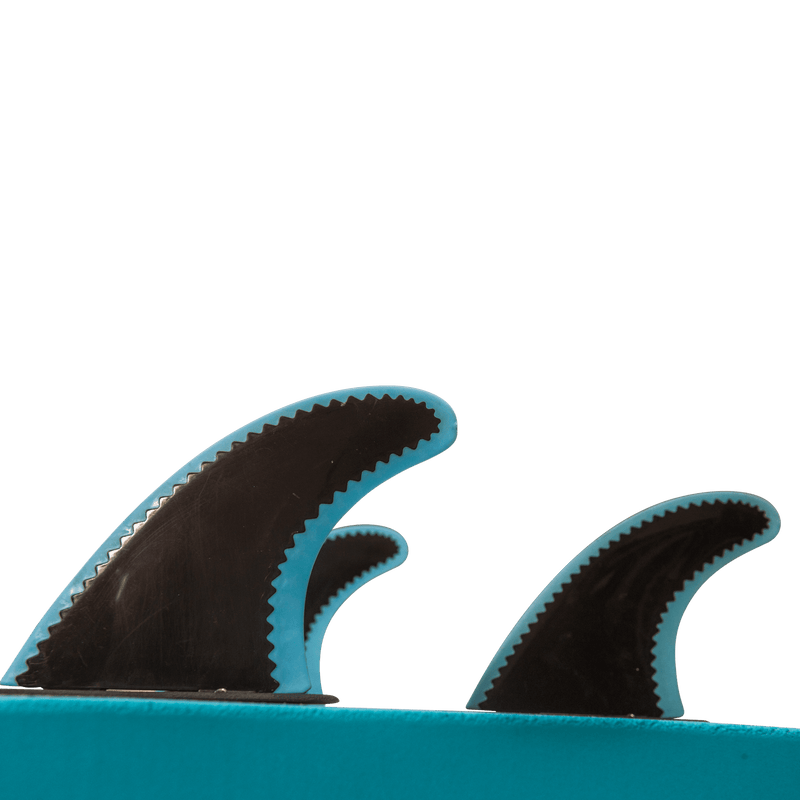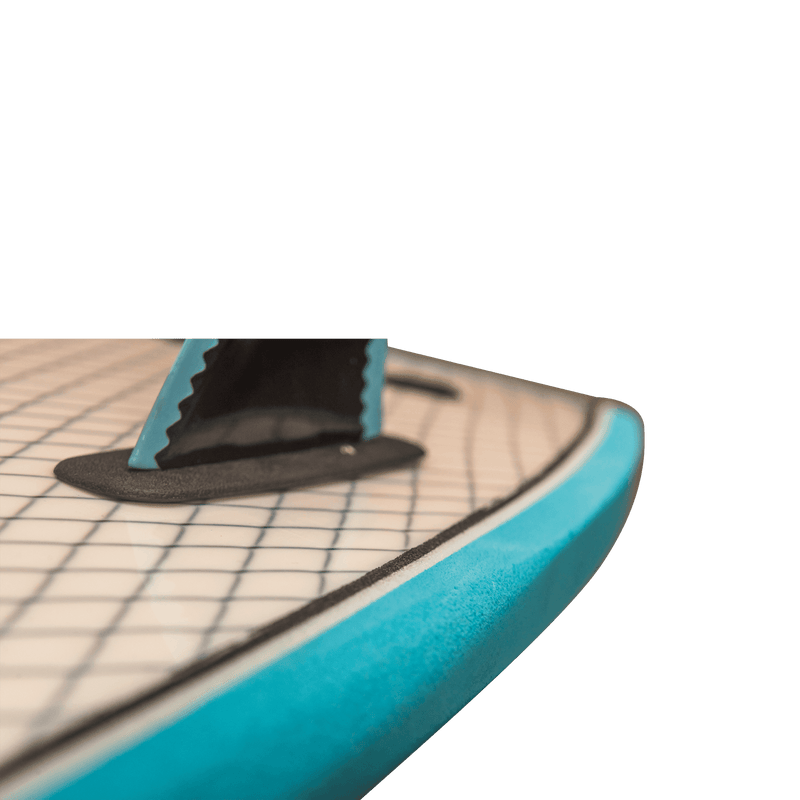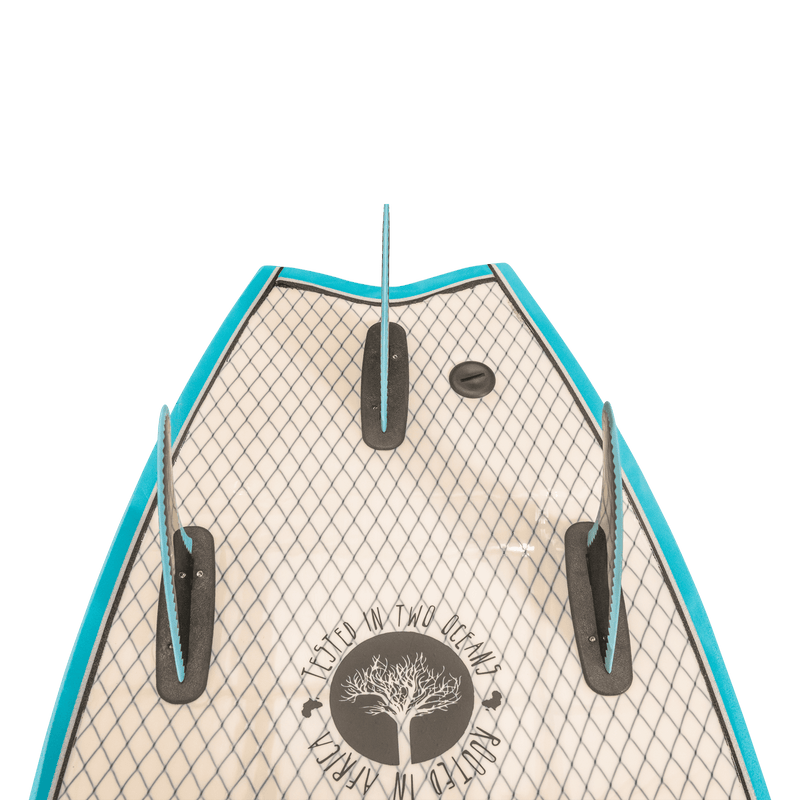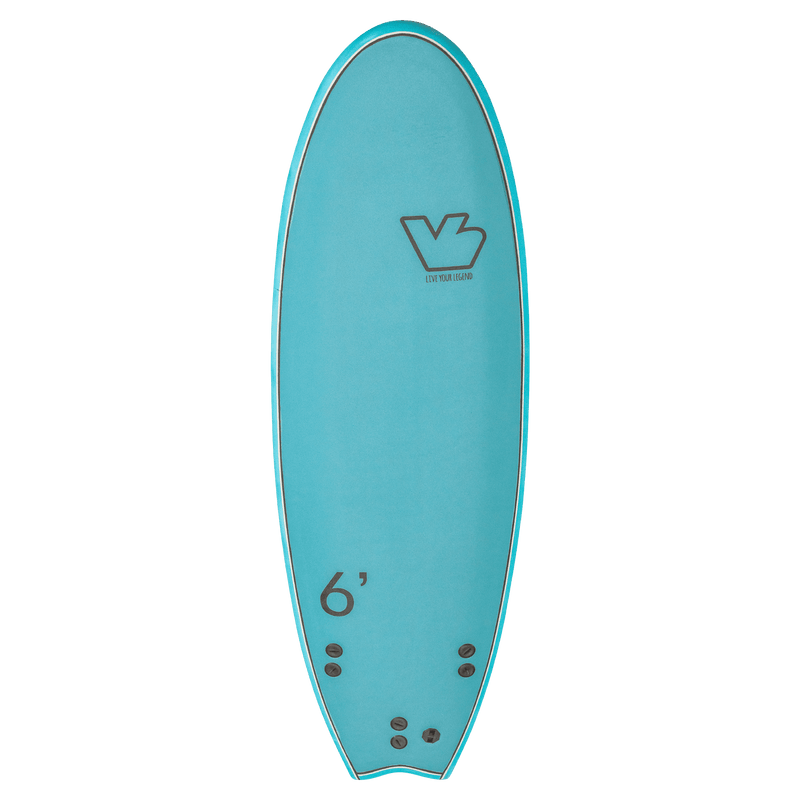 The Vanhunks BamBam XPE Soft Surfboard is the perfect starter board for aspiring surfers of all ages. Available in 6ft, 7ft, and 8ft, the BamBam soft surfboards built to take a beating. The rolled polyethylene bumper rails run the edges of the board keeping you or your child safe while learning.
BamBam XPE Soft Surfboard's bumper rails mean a softer feel with more forgiving falls, less bruising, and more impact protection. BamBam's bumper rails make it safer for others in the water around you. For example if your board goes flying across the water after you come off, these soft surfboards' bumper rails decrease the risk of injury to others while also enhancing shock absorption and buoyancy for you. 

The bumpers rails are not only there for protection, but we duplicated the rail of our glass surfboard, to give you a real surf feel with a responsiveness. Surfboard rails run the full length of our surfboard on each side from the nose to the tail. Surfboard rails are KEY to how the water will move around your surfboard when you are up on the wave.
Constructed with an expanded polystyrene (EPS) blank foam core and reinforced for strength with a triple stringer. In addition, a squash tail for steadiness, and thruster fin setup for grip and maneuverability, we anticipate you're going to be acing small to medium waves.
Polyethylene (XPE) material seal the top, XPE offers a closed cellular structure, making it an excellent waterproofing solution. As a result the XPE gives the board more durability and the rider more traction. Therefore surf with or without wax.
In addition the fin system accommodates FCS fins. The standard fins come with soft edges to protect the rider from the fins. As you progress upgrade to conventional fiberglass FCS fins. The upgrade FCS Fins offer, improve the drive, hold, and turn control immensely.
At the bottom of the BamBam XPE Soft Surfboard is 4mm High-Density Polyethylene slick. All layers of these soft surfboards are put together and sealed in a high-pressure process to reaffirm strength and waterproofing.
Lastly, our generous rocker is going to have you enjoying more prolonged wave riding time when you do get up and start surfing.
Whats In The Box:
BamBam soft Surfboard
Leash
3 x Fins